Often people buy real estate to rent it out or resell it. Is it as profitable as it seems at first glance? In order to understand this, you need to know the features of this type of income, its types, advantages and disadvantages.
Types of rental housing
Owning an apartment in Prague, where no one lives, you can earn money from renting it out. But do all kinds of rentals bring good income? Let's look into it!
Renting an apartment can be a long term, short term, seasonal, sublease, as a dormitory. In addition, you can earn money on real estate not only by renting it out, but also by ceding the rights to it, or reselling the renovated premises.
Long-term rentals
A popular option with a stable income, attracting many property owners with its stability. An apartment, room or part of a house can be rented to couples, students or single pensioners.
Advantages
• of the property for a long time and does not cause any trouble;
• you don't have to spend a lot of time;
• it is enough to provide a minimum level of service, because a person who rents a house for a long time, as a rule, wants to make a cosmetic repair himself;
• low risk of problems associated with dissatisfaction of neighbors.
Disadvantages
• the difficulty of finding a good tenant;
• late payment;
• if you need to get rid of the tenant, you may not always be able to do so quickly.
In the case of a long term lease, a contract must be drawn up which will protect you in the event of a dispute.
Short-term rentals
The most advantageous option for renting out real estate, as here a decent income, but also more troublesome. Renting of housing can be carried out to visitors, tourists, business trips, all those who do not plan to stay long.
Advantages
• a substantial income;
• high demand for such accommodation on special services such as Booking.com or Airbnb;
• there is no need to evict tenants for long periods of time;
• it is possible to disconnect an apartment from the services and use it for personal purposes;
• a high level of service is not required, as tenants do not stay long.
Disadvantages
• high time costs – you need to constantly give and take away keys, clean the premises, create attractive ads and photos, monitor the level of positive reviews on the site and much more;
• is not suitable for everyone. If the apartment is not in the tourist and not in the resort area or where there are interesting mass events, it will be useless;
• high degree of wear and tear of residential premises. It is necessary to constantly repair something, to refresh the repair, especially if the landlord did not worry about in time to insure the property from possible damage.
Many owners who wish to rent out their homes for short periods of time and receive a stable income, but are unable to deal with these issues on their own, transfer the authority to manage large companies, which are now in the market a huge number, for a certain percentage.
Seasonal rent
It's something between the first and second type of lease. It is popular in those areas where there are many universities or companies cooperating with foreigners.
Advantages
• is suitable for most of Prague's neighborhoods;
• high demand for rent for 6-12 months;
• it is possible to cooperate with companies and educational institutions;
• there is no need to take care of the premises frequently.
Disadvantages
• the risk that the room will quickly become unusable, as students, for example, live in groups;
• unauthorised parties and, as a consequence, problems with neighbours and sometimes with the police.
Hostel
This option is similar to the previous one in terms of the fact that there will be several tenants.
Advantages

• the ratio of expenses to income;
• the need for minimum service;
• freeing the premises without problems;
• there is no need to make expensive repairs, it is enough to keep the room clean and there is a standard set of furniture and appliances.
Disadvantages
• the rapid deterioration of the apartment;
• tense relations with neighbors;
• the need to comply with fire and health regulations.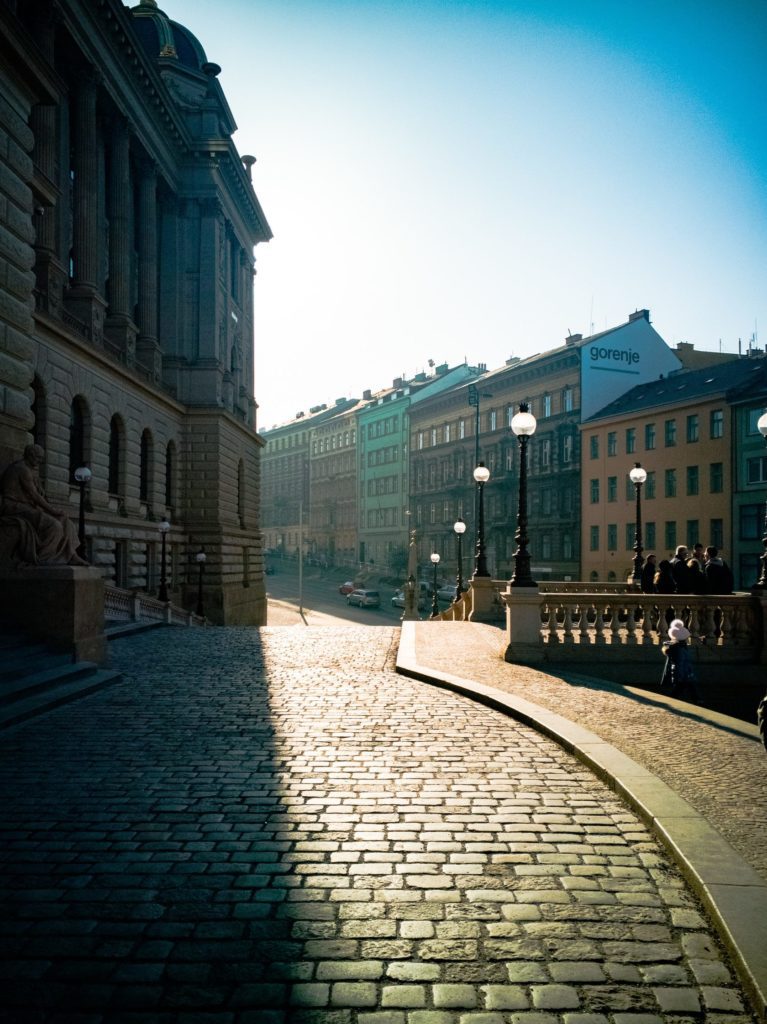 Real estate profitability
Profitability varies between 3% and 8%, depending on which district of Prague is home to the dwelling, as well as on the efforts of the owner. Long-term rentals provide income of 3%-5% and short-term rentals of 5%-8%. It is more profitable to lease commercial premises, as their profitability is higher than that of residential premises and amounts to 5%-10%.
Assignment of rights
You can also earn on the assignment of rights to real estate. The point is that the entrepreneur reserves the apartment when the developer's work is still at the stage of digging the excavation, and then, before the end of construction, to resell their rights with a markup of at least 10%.
Sublease
Earnings on the sublease are mainly beneficial to the owner, as this way he can significantly increase the cost of renting housing.
Buying, repairing, reselling
Earnings on purchase of premises without repair, with the subsequent restoration and resale quite labor-intensive and time-consuming way of earning, which requires a lot of initial investment, which may not pay off soon.
Only by choosing the right type of rental property and taking into account the peculiarities of the rental property, you can earn stable income in the Czech real estate market.
Did you like the article? Share it!
Articles that may interest you: