Do you want to find a convenient way to get additional income? Then a profitable option for you will be to rent out your home for the period of departure! In this article we will describe in detail the ways to make money by renting out an apartment.
Short Term Rentals
If you've already thought about short-term rentals, now we'll tell you about all the pros and cons and how to make the most out of this type of rental.
Pros:
Short-term rentals in Prague are profitable and lucrative.
This type of rental brings a high and fast profit from the start, and it is much more convenient than a long-term rental. Additional advantage: the possibility to disconnect the apartment from the reservation system whenever you want.
In case your residential property is located near a tourist area, resort or near a major event center, a short-term rental is the best option for you. Depending on the proximity to the center and the quality of the accommodation, the potential profit increases commensurately.
A lot of tools on the Internet will simplify the rental process and make it as easy as possible for you. It will be an opportunity for you to get a higher return on your investment.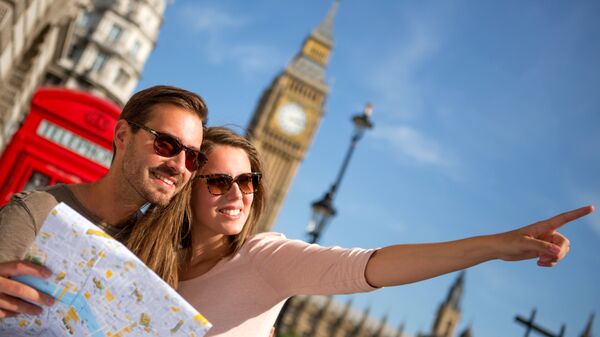 If all of these points are about you, then the option of short-term rentals in Prague may be worthy of your careful attention.
Cons:
Short-term rentals, although an attractive venture, are, like any business, fraught with a certain amount of risk.
A timely and well-thought-out marketing plan and administrative issues are the key to success. Owners should familiarize themselves with what will be needed when keys need to be handed over, cleaning, laundry preparation, key tracking statistics and updating of marketing materials.
Sometimes minor repairs and unforeseen maintenance may be necessary. Insurance will protect against this.
Ability to entrust the management of your property to a reliable company that receives a percentage of income. This will simplify administrative processes and facilitate management for a small sum.
To summarize, short-term rentals in Prague are definitely a great opportunity that can bring a generous income with the right preparation.
Commitment:
The process of renting out an apartment in Prague for a short period of time as a business option is a lucrative endeavor. However, it also imposes certain obligations if you want to do it yourself:
The property owner must:
Obtain the necessary permit for this type of activity and be responsible for paying the monthly social security contributions,
Be registered with the Ministry of Finance,
Have a legal address,
Guarantee garbage collection (not using the common garbage container in the house),
Mark the office (apartment) on the facade of the building,
Make payment of tourist tax and file a report,
Keep a register of tourists with the foreign police,
Keep a book of checked-in guests.
The level of possible income:
In today's real estate market, Prestige Group is the most reliable intermediary for short-term rentals of an apartment or house in Prague. The investment will have a guaranteed return of CZK 15,000 (EUR 600) or more depending on the season, size and specific location – investing in real estate through Prestige Group can be very profitable.
Seasonal rentals
When choosing the type of rental property, you are comfortable with, it is important to consider the option that will be most beneficial to you. There is a compromise between short-term and long-term rentals: seasonal rentals. For example, cities with a large concentration of higher education institutions or companies cooperating with foreign specialists are very popular with students, foreign employees or residents of other cities. Prague as a major metropolis is one of these cities.
Offers of seasonal rentals must be thought through in terms of features, technology and amenities that may be needed by the guest. Seasonal visitors to the city, like students and business workers, are primarily looking for a safe, comfortable and convenient place to live. Since seasonality plays a high role, unlike long-term housing, guests may not have a lot of things with them. And for them it is important that everything they need is already in the price of housing. This practice of seasonal rentals in major cities is successful almost all over the world.
Pros:
It can be said that seasonal rentals in Prague offer a number of huge advantages:
Seasonal rentals allow owners to take advantage of high rental demand for a relatively short period of time: 6 to 12 months, and that is suitable for most areas of Prague.
There is no need for frequent maintenance as with short-term rentals, plus local educational institutions or companies are often willing to cooperate on terms that are convenient for you.
So, if you want to rent out an apartment in the Czech Republic, even in residential or hard-to-reach areas of Prague, we advise you to pay attention to seasonal rentals because of their advantages.
Cons:
When it comes to renting out large properties to student groups or employees of businesses, there are some potential downsides to consider.
Risks of depreciation, constant parties and noise, problems dealing with neighbors and police calls are all things to consider before signing a lease. Choosing an insurance company and detailing the rules of residence in the contract is important for this.
Whether you choose temporary rentals or traditional long-term rentals, the decision should always remain deliberate and strategic. A responsible approach from the start pays off by minimizing risks in the future.
Obligations:
The basic legal requirements for a landlord have already been detailed above, but let's remind you of the main ones:
If you choose an entrepreneurial strategy with seasonal rentals, it's important to make sure you get all the necessary permits first. This activity will require you to be meticulous with your paperwork, most importantly, remember that it is important to ensure that your rental business complies with all laws. If you don't comply with the laws, it could result in fines and minimize your subsequent profits.
If you plan to turn your rental income into a profession, make sure you are properly registered and well aware of the rules.
Ultimately, use this blog article as the first step to researching the rental real estate market. With this information, you'll be able to decide what's right for you first to meet your needs. In case you're not sure yourself, you can always trust the rental professionals, some of which are Prestige Group.
Long-term rentals: The perfect solution for everyone
In this section, we'll tell you why long-term leases may be the perfect solution for you if you want to make a profit on your property.
Pros:
Long-term real estate investing is an important decision, and there are pros and cons on both sides. If you decide to invest your energy and time in long-term or short-term rentals, it is important to think about the right strategy.
The main advantages of long-term rentals are stable income, ensuring minimal repairs, and being less likely to have any conflicts with tenants.
Depending on each tenant's situation, property owners can set a security deposit, if necessary, within the law. This is usually the monthly or bi-monthly rent.
Cons:
It should be noted that although finding a good long-term tenant in the Czech Republic is sometimes difficult, with a legally sound approach you can prevent any problems that may arise in the future. Be sure to draw up an effective rental agreement and pay attention to the details so that both parties feel comfortable with the terms of the agreement.
If a problem does arise, don't hesitate to contact professionals such as Prestige Group, who can help resolve any unpleasant situation and make sure that all points of contention have been resolved. Taking such preventative measures early is of paramount importance when it comes to long-term leases.
Obligations:
It is important for every landlord to be aware of all changes in rental laws, and to understand the nuances of all legal requirements for long-term rentals. One important aspect is paying taxes on rent, which for individuals is 15%. If you are informed of all the details in advance, you have a better chance of success.
If you have questions or want advice on your situation, do not hesitate to contact us at Prestige Group for advice. We offer expert knowledge and advice on anything related to renting and investing in real estate. Contact Prestige Group for help now!
Rental Housing: Dormitories
The provision of real estate in a dormitory format can be an acceptable accommodation for accommodating workers on seasonal jobs or for camps and private schools. However, this type of rental housing has its own nuances as opposed to seasonal rentals.
Pros:
This type of rental option is convenient and profitable in terms of rental income to expense ratio.
It is an ideal solution for those who plan to make their rental money work for them without investing too much initially.
If the apartment has basic amenities and an acceptable amount of furniture, it is worth considering renting as a dormitory. That said, it goes without saying that the tenants should be prepared to move out quickly after the agreement ends.
Cons:
Renting accommodation in a dormitory (hotel) format has a certain range of problems with which the landlord must be familiar in advance. The consequences of these problems can seriously aggravate the situation.
It is necessary to monitor on a regular basis the compliance of guests with the rules, and the tenants themselves respect each other.
Frequent changes of guests require extra attention to their check-in, administration, and cleaning.
Frequent guest changes require a high level of responsibility, but if you are vigilant in all the nuances, the benefits will far outweigh the possible risks. Maintain good communication with your guests and make sure they follow the house rules.
Obligations:
As with other types of rental properties, it is important to remember that it is imperative to have a permit for this business activity, regardless of its scale. All taxes must be paid in accordance with the law in order to avoid unpleasant consequences from the tax office. It is also important to keep in mind that those running a business must ensure that they are connected to the Electronic Earnings Registration (EET) system when accepting payments for any goods or services received. Following these steps correctly will help ensure that your business runs smoothly and successfully for years to come. However, a convenient and highly profitable rental property is also possible for those who are not ready to deal with administrative issues – just contact a reliable company like Prestige Group.
If you still have questions regarding rental property in the Czech Republic, contact our company for a free consultation. Discover your property's potential as a great source of income with Prestige Group, the experts in Prague apartment rentals.
Did you like the article? Share it!
Articles that may interest you: